I'm a little behind with my posting this past week as I've been letting myself become overwhelmed by all that needs to be done to break down the Halloween display. This Halloween was, especially in comparison to last year, a great success. While the weather was far from perfect, it was much more tolerable than last years torrential rains and heavy winds.
Halloween morning was bleak. The weatherman's promise of fair weather was overshadowed by periodic light rains and that familliar, chilly breeze of Autumn in the northeast. As late morning approached, the sun began taking occasional peeks through the thick blanket of clouds as though it were checking in on the ado of the day. As the day progressed, the temperatures dropped and those occasional spots of rain were quickly replaced by insignificant and short lived patches of sleet.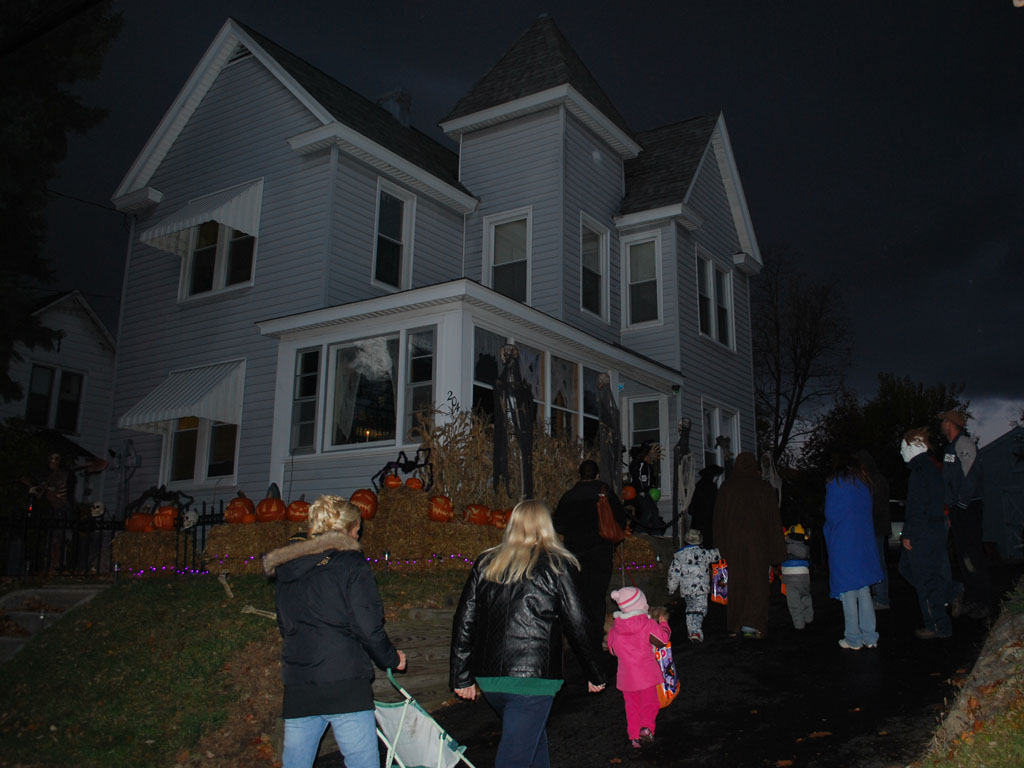 As the hours of Trick-or-Treating arrived, the last few pockets of precipitation move thru, but it was no more than a minor nuisance on the night, and seemed to do little if anything to deter the kids from their quest for goodies. The many labors of the past year had all led up to this four hour fragment in time, and we would be ready for them when they came. We were ready for them.
They came in groups of twos and threes and sometimes more, their parents in tow and treat bags in hand. Some would stop, pointing and shouting with enthusiasm as they passed by the Graveyard. Others would scurry by, trying not to look in past the gravestones in hopes to go unnoticed by that which might lie in wait from within.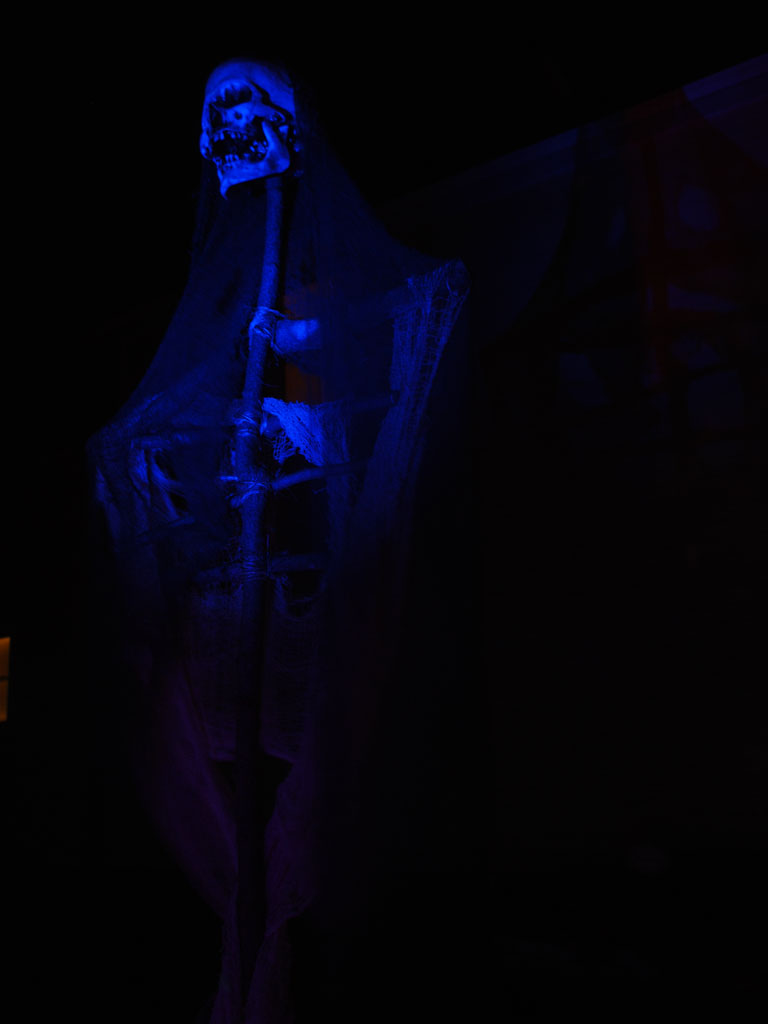 The Blaircrows did little to deter them from their goal; an unheeded warning of what might lie ahead, and twenty two Jacks lit the path to the old witch's house. The excitement spilled over as they would exit the Witch House, eager to tell their parents of the eerie things they spied while inside and urging them to go take a peek for themselves.
Yes, this year's haunt was a great success. A few of the parents took the time to come up and thank us for the time and effort we put into our display. For many others, the simple nod and a smile was enough to say the same. But it was the children who were the real thanks. The smiles, the laughter and even the apprehensive stares, many local children will remember this Halloween for years to come.