After several months of work on other projects, I finally grabbed my X-acto knife and hit the Foam Board again. This wass a project that had been on my agenda since the previous November, but I'd been putting it off.
The original idea was to create an obelisk that was hollow, and doubled as a fog chiller. The idea of going with the celtic cross came just as I was starting the project.
The entire stone stands just about 6 foot tall, the base is 16″ wide, 16″ deep, and 27″ tall. The Cross is 24″ wide, just shy of 4″ tall, 3″ thick, and is reinforced with a strip of 1″ x .5″ hardwood sealed between the two layers of foam.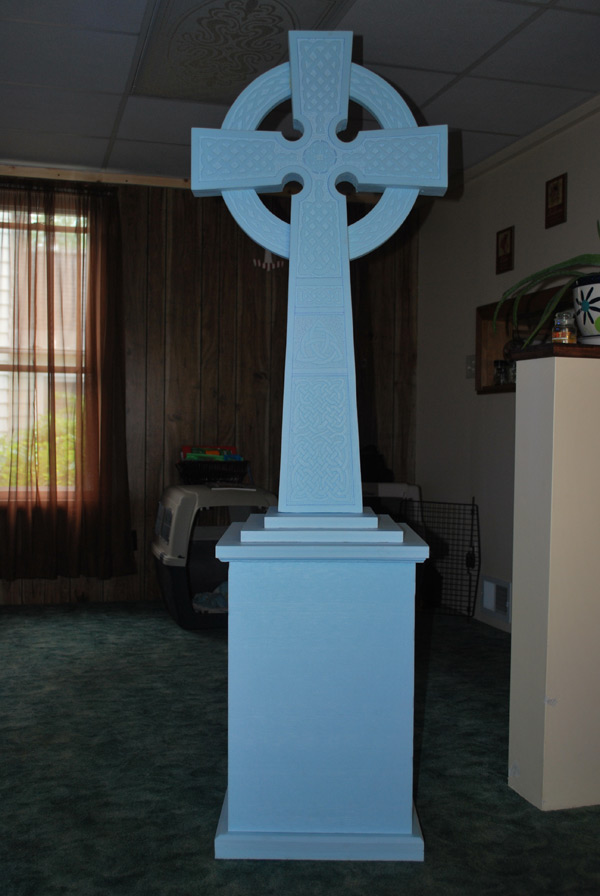 The cross itself took about 5 hours to carve.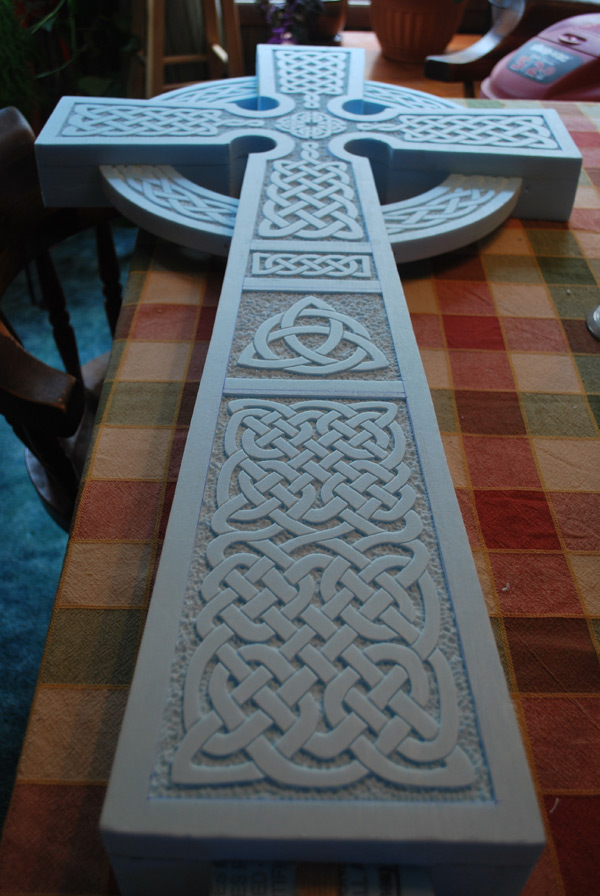 The fog will enter thru the PVC conduit in the back. From there it will empty out into the upper portion of the chiller and be allowed to settle down thru the ice and into the lower section. The fog with then exit from 4 ports at the base of the tombstone.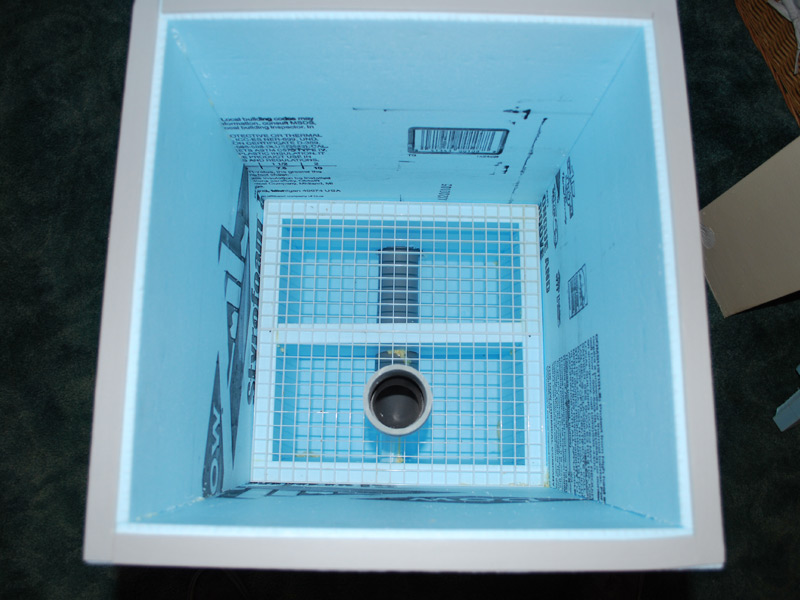 The border for the epitaph took 23 hours to carve. I regretted starting this after the first hour, but unfortunately, it was too late to turn back. I cant say that it didnt come out nice, but it sure as hell was not worth the time involved. You can also see the output slots for the fog to exit the chiller at the base. There is also a slot on either side.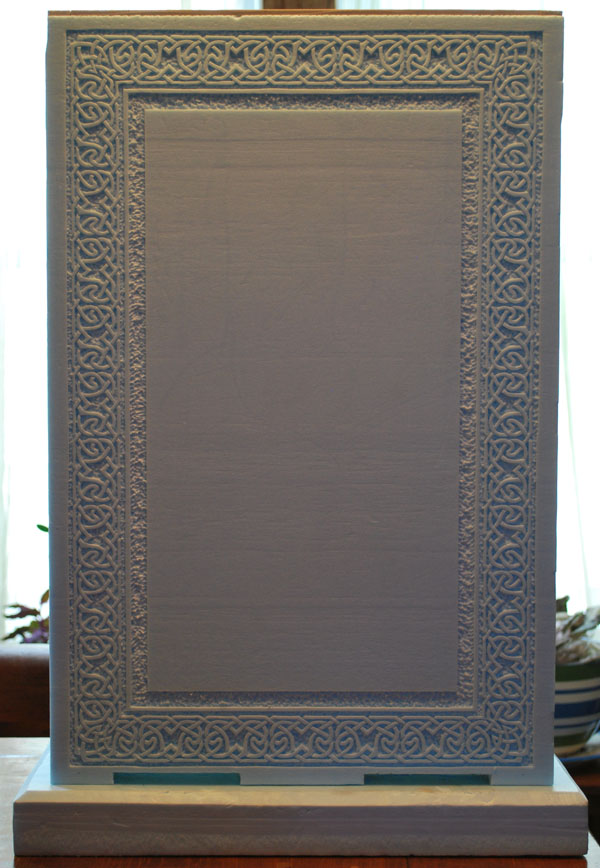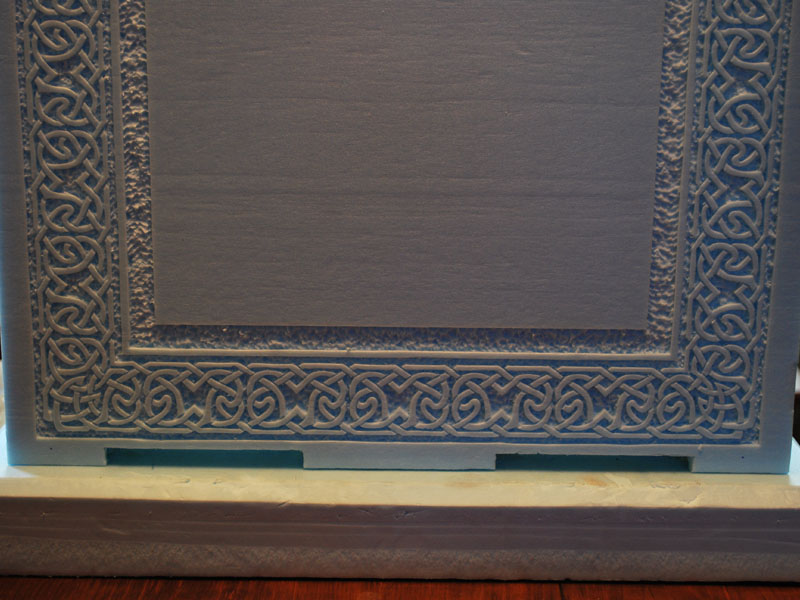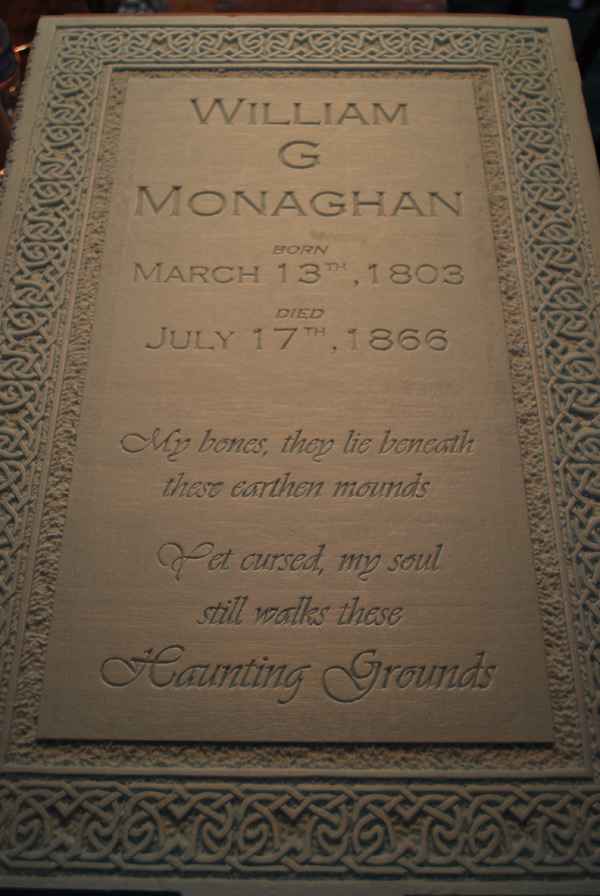 I did a quick preliminary test, and all worked ok. There was only the tiniest bit of fog that escaped from the top, hardly noticible. The way I sealed the top? Triple protection! the top has a 2″ thick square foam plug that sits down inside the chiller walls, the top of the chiller walls are lined with strips of door/window sealing foam tape, and then the trim around the underside of the top sits down over the outside edges of the chiller walls. (if any of that makes sense)